Hellooo!!! I'm so sorry I missed last week's love note. I was in the groove and then I had to travel, so time ran away from me. 
We headed up north to the White Mountains in New Hampshire for a few days where we scaled cliffs and sky dove off Mt. Washington. Just kidding hehe. We did go cave climbing, which was an adventure I won't repeat in case you read my Facebook post, but it was inspiring to overcome my claustrophobia fears. We'll just leave it at that. The next day, we went on a hike up to the base of Mt. Washington. Doesn't that kind of sound like ... we went to the beach but stopped at the parking lot to look at the sand?  HAHA It was nothing like that, though. It was what I was expecting, however. As it turned out, the trail was closed, so we had to take a detour. Here's a helpful life hint if you aren't an avid outdoorsy person ... don't ever take a trail "detour."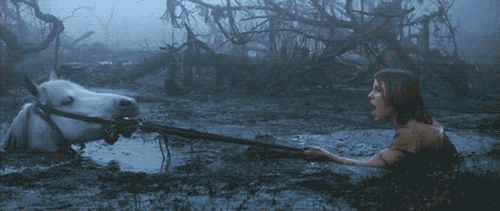 Let's pretend I was the boy and my kids were the horse. Yup. I might be exaggerating a LITTLE, but my youngest lost his shoe in "quick sand," as he called it. Quick mud. Whatever. We had to remove his shoe and sock in the middle of the woods, rinse it in the creek, squeeze it out and put it back on. Super fun times haha. After a 75 degree angled trek up to the BASE of the mountain, we were rewarded with a pretty view. After our adventures, we were off to New York for Authors in the City, where I got to see some of you, and other book friends. It was a nice weekend! My hubs and
I finished up the weekend with the 9/11 Memorial Museum, which was more intense than I could have imagined. If you haven't had a chance to check it out, I highly advise it if you aren't sensitive to the nature of the event. It was a hard one to get through.
We got home Sunday night and were so excited to sleep in our own bed. We cleaned the sheets, flipped the mattress, and both sighed when our butts hit the mattress. We needed sleep badly.
But then at 1:00 AM ...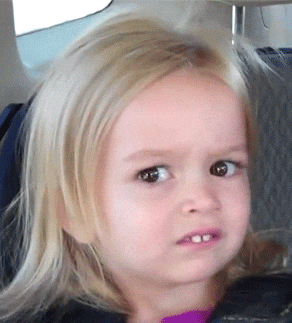 "Mom, I just threw up 10 times in the bathroom. I think I'm sick."
That was it for the night. We were up. We were sitting on the bathroom floor waiting for the next round until he finally fell asleep on top of me at 4:00 AM for two hours. If you've ever had someone fall asleep on you (no matter how big they are), and didn't want to wake them up, you probably know what it's like to have a numb limb, and ache in your neck, or just the need to breathe properly, but 'tis a mom's life, I suppose (or a good friend of someone who drank way too much. Either or). He's good now, thankfully.
To the McDonald's yogurt...screw you.
Now, it's Wednesday! I've made it halfway through the week and things have settled down (definitely just jinxed myself). Who knows what's next on the Shari's Life is a Joke list, but I roll with the punches. It's all good ;). 
I hope you're enjoying August and if you have kids, they're back at school or getting ready! We've almost made it.